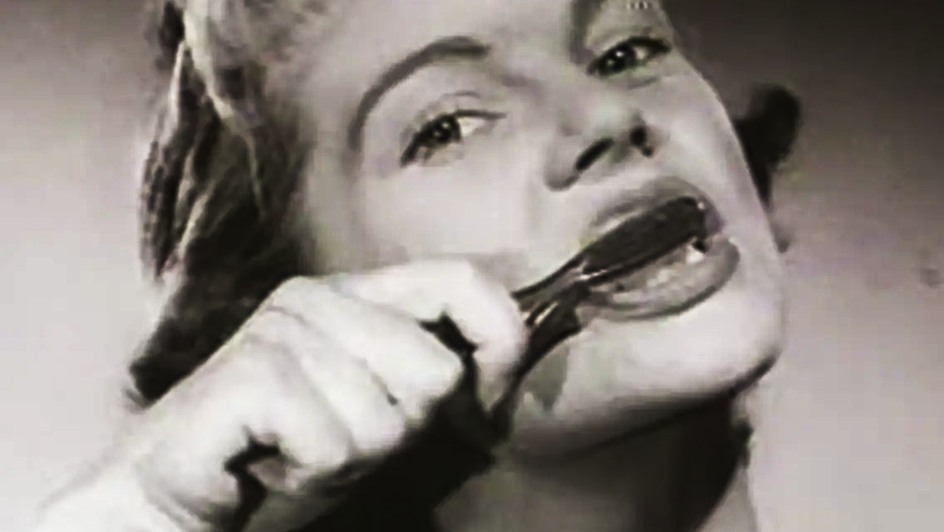 #ThrowbackThursday – 22 September
Technology has come a long way, especially in the last 20 or so years. Many innovations and developments from smartphones to electric cars seem like the stuff of science fiction novels of the 20th century. These have caused a dramatic change in our lives – for better and worse.
Sometimes, it's a good thing to unplug once in a while. To prevent yourself from being deluged by a storm of electronics, shut your devices off and put them away. Talk to your friends off Facebook and Twitter, and enjoy some writing and drawing in a journal or sketchbook rather than on your tablets. Although there's no denying that technology has its benefits, looking after your well-being has benefits that are far greater.
On that note, here are three events that went down in history on 22 September:
1955 – Toothpaste Ad Makes History in Britain
Ads are everywhere these days: TVs, radios, magazines, billboards, books, websites, and even in the mail!
Before 1955, it wasn't like that for Britain. Ads were mainly restricted to print and radio. And with the British Broadcasting Corporation (BBC) holding monopoly over the nation's broadcasting for a relatively young 33 years, television ads were non-existent at that stage.
But when four other companies – Granada, ABC, ATV and Associated-Rediffusion – joined together to form the Independent Television Network (ITV) to challenge the BBC, it opened the floodgates to TV advertising.
On the evening of ITV's launch on 22 September, the first TV ad in Britain was aired: it was a 60-second commercial for Gibbs SR toothpaste, and starred a crop-cut actress named Meg Smith using the product to brush her teeth.
It also showed the product encased in what looked like a block of ice as presenter Alex Macintosh's voice is heard saying: "The tingling fresh toothpaste that does your gums good, too. It's tingling fresh. It's fresh as ice. It's Gibbs SR toothpaste."
In reality, the "ice" was actually plastic – at least, for the close-up shots. Because the studio lighting in those days was exceptionally hot, it meant that ice would melt quicker, which forced the advertising executives to use trickery by using plastic instead.
In any case, the advertising landscape changed forever in Britain, and most viewers probably liked the glamorous edge that it brought onto the small screens – nowadays, though, most folks would rather settle for a decent ad-blocker.
1958 – Happy Birthday, Andrea Bocelli
Birthday wishes are in order because Italian tenor, Andrea Bocelli, celebrates his 64th birthday today!
One of the most famous and popular classical artists, Bocelli is much acclaimed for his distinctive, soaring and powerful tone, able to navigate full-bodied low notes and airy high notes with both pathos and jubilation. He's also a skilled flautist, pianist and saxophonist, and often accompanies his performances with one (or more!) of these instruments. And the fact that he's blind doesn't take away from his talent whatsoever.
Born in 1958 in Tuscany, Italy, Bocelli was diagnosed with congenital glaucoma in one eye. When he was 12, he was struck on the head during a game of football, which led to a brain haemorrhage and ultimately saw him losing his sight. Nevertheless, it didn't hinder him from studying law, singing at piano bars and nightclubs to pay for his university fees, and taking voice lessons to enhance his tenor range.
In 1992, Bocelli sent a demo tape of himself to Italian pop star, Zucchero Fornaciari, who was looking for such tapes from tenors singing his song, "Miserere", which he would send to famous opera singer, Luciano Pavarotti, in the hopes that Pavarotti himself would sing on his album. But when he received Bocelli's tape, Pavarotti was so impressed that he told Fornaciari to use Bocelli instead!
With this breakthrough, Bocelli joined Fornaciari on his music tour and was also able to sing alongside Pavarotti (with whom he became firm friends) before signing a recording contract in 1993. His debut album, "Il mare calmo della sera", was released in 1994, and it brought him fame; his song "Con te partirò", and its English version "Time to Say Goodbye", which was recorded with opera singer Sarah Brightman, brought him even bigger worldwide exposure.
Bocelli has since sold over 80 million records worldwide, toured to many countries to perform on the grandest stages, and dueted with the likes of Brightman, Celine Dion, Josh Groban and Ellie Goulding.
Happy 64th birthday, Andrea Bocelli – here's to many more fantastic years!
1994 – The One Where They Appeared on TV
Today marks the 28th anniversary of the debut of one of the most popular US TV sitcoms to ever air: "Friends"!
It's hard to believe that Rachel, Monica, Ross, Joey, Chandler and Phoebe – played by a then-unknown cast of actors including the likes of Jennifer Aniston, Courtney Cox and David Schwimmer – first graced our TV screens all those years ago. As the name suggests, the show centred around these six characters as they tried to navigate their lives in New York City.
The first episode saw Rachel moving in with her friend Monica and being introduced to the rest of the gang after the former left her fiance at the altar. Here's what "The Hollywood Reporter" had to say about the episode:
"The interplay of characters is kickily, if slightly inartfully, accomplished in 'Friends''s commencement, as rendered by a story pertaining to Monica's going out with a line-skipping cad and Rachel skipping out on her wedding ceremony.
"While "Friends" sometimes does appear more like a clumsy parody of MTV's "The Real World" than as a knowing effort to comically report on the real world, by and large the series puts its band of actors into engaging predicaments, resulting in good laughs."
Trust and believe, there were many more good laughs for ten more years to come!
Image Credit: Source